Shankar Dada Zindabad
or more commonly SDZ, as it is being called by the telugu movie news websites is coming up and the craze for it would definitely be high as it is a Chiranjeevi film. The movie crew seem to have released posters (and
wallpapers
for the net janalu).
But two of them are exceptionally ugly! I dont know how they couldnt pay attention to the graphic detail in
this one
, it looks so third grade, its like some teenage kid trying to modify the original Lage Raho Munnabhai wallpaper.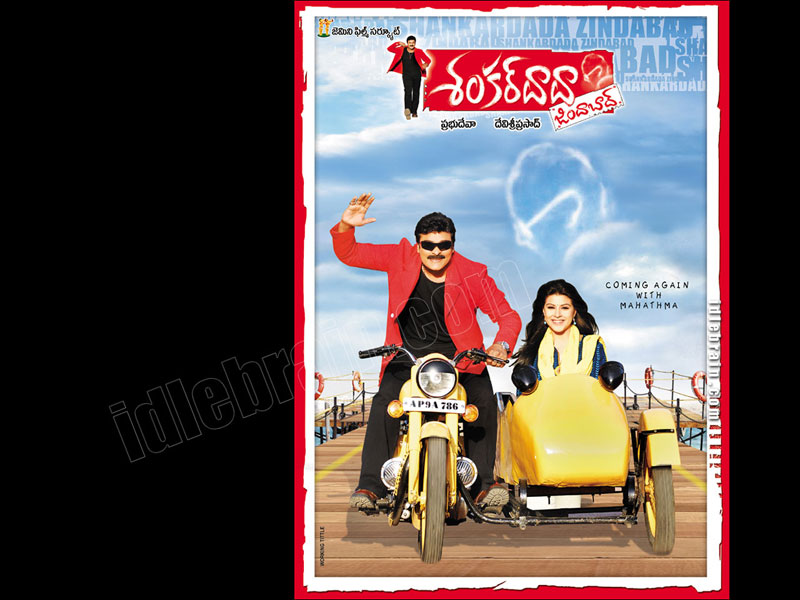 The characters in the wallpaper just dont blend into it, they look like pictures cut from somewhere else, bad graphics, real bad graphics. Mahesh babu's matrix stunts look better than this.
And the
second ugly wallpaper / poster
focuses on something which is the last thing we would like to look at, Chiranjeevi's belly. Looks like these guys dont know the 1/3rd rule of photography.
Technorati Tags:
telugu
,
tollywood
,
telugu cinema
,
chiranjeevi
,
chiru
,
shankar dada
Labels: Cinema
0 comments: